Sustainability for Planning
Every building project comes with its own set of assessments, studies and applications. Our experts identify which ones are relevant to your project, and then help you complete all the steps needed to satisfy policy requirements and achieve planning permission. You'll need a comprehensive approach so that all assessments are cross-referenced across multiple disciplines. For example, ecological surveys could affect flood risk mitigation, Daylight and Sunlight Assessments could affect Thermal Comfort Overheating Analysis. Our team consider things holistically and understand what trade-offs will be necessary for an optimal and successful planning application. 
Sustainability Statements
Local Authorities are increasingly asking developers to submit a Sustainability Statement alongside their planning applications. This is an important part of the application process as it saves time in understanding a development's sustainability strategy and holistically communicates the requirements in one document. When done right, it can provide clarity and ease for your planning application showing that you have met all the regulatory needs. We work closely with you to develop this essential document, to make sure you're meeting or exceeding local sustainability planning policy for a successful and smooth planning application process. 
Air Quality Assessments (AQA)
Air quality is a significant consideration in planning applications and can often affect the whole building's ventilation design so it's important that you have the right strategy available from the outset. Our team fully examines the air quality impact of both the construction and operational phases of your development and considers its findings against national and local guidance. We develop comprehensive mitigation measures that will minimise local air quality impacts on the development whilst assessing the impact on other development objectives such as overheating and noise to ensure no wires get crossed.
Daylight and Sunlight Assessments
Daylight and Sunlight Assessments are a key part of all planning applications. Our experts use a variety of  measurements to determine the impact your project will have on nearby houses, businesses, public services and open spaces. We understand the risks to planning applicants if your building project leaves neighboring amenities in the dark and restricts access to natural light. Our team will help you focus on enhancing the quality of your building so that it meets the legal and policy requirements, and improves occupants' health and wellbeing
Net Zero Plan and Energy Modelling
Planning authorities require development proposals to include Low and Zero Carbon technologies and demonstrable energy efficiency measures. Our experts conduct thorough Low and Zero Carbon studies to identify which measures are suitable for your project, as well as their potential energy/CO2 reductions and lifecycle costs, which can then be used to gain the necessary BREEAM credits. Energy Assessments, meanwhile, are a necessary requirement of all planning applications as they demonstrate compliance with local and national regulations. Our advisors join the dots so that architectural and MEP design deliver optimal solutions for your building. We then create a clear report for your project that shows planning authorities exactly how you intend to deliver your low carbon strategy.
Flood Risk Assessments (FRA)
Increasing flood risk around the country is quickly becoming a major threat for building development, so it's vital that you are aware of the challenges it brings to projects. Our experts can provide Level 1, 2 and 3 Flood Risk Assessments, recommend advanced flood mitigation measures that go beyond compliance, and advise on sustainable drainage systems that can reduce the likelihood and impact of surface water flooding now and in the coming decades.
Thermal Comfort Overheating Analysis
With rising temperatures at the foreground of climate change, it's critical that all future developments are designed with minimal overheating risk and maximum occupancy comfort. Developments in London also need to adhere to the London Plan, which aims to eliminate overheating and reduce the need for active cooling. Aside from meeting regulatory requirements, Thermal Comfort and Overheating Analysis can enhance re-sell and tenant value as more people are becoming increasingly savvy about the benefits of high-quality, well-ventilated buildings. Our advisors use dynamic simulation modelling to determine sub-hourly temperature profiles and overheating heat risk, and provide expert guidance on thermal mass, shading and ventilation, to ensure your proposed building performs as best it possibly can.
Ecology, Tree and Protected Species Surveys
The natural environment is a major consideration in development planning. Without initial ecological assessments you
r
planning application won't be validated. It's important to involve ecologists as early in the process as possible so you can avoid any setbacks, including delays from missing any seasonal window for habitat or protected species surveys
. We provide comprehensive guidance on all aspects of ecological assessment, including trees,
habitats and protected species
so that your planning application is successful. 
It is now expected that development demonstrate its operational carbon emissions, embodied emissions and the relationships between them. This approach is called Whole Life Carbon and is required for all major development in Greater London. The secret to achieving a great Whole Life Carbon result is understanding how different life stages of the building effect one another so the carbon impacts can be optimised and the unintended consequences of measuring only one factor in isolation are eliminated. Our Building Performance and Life Cycle Assessment team use the deep knowledge of embodied carbon emissions and operational carbon emissions to optimise the resources to build the building and to use it. 
Learn more about the way we calculate embodied carbon emission by using 
Life Cycle Assessments.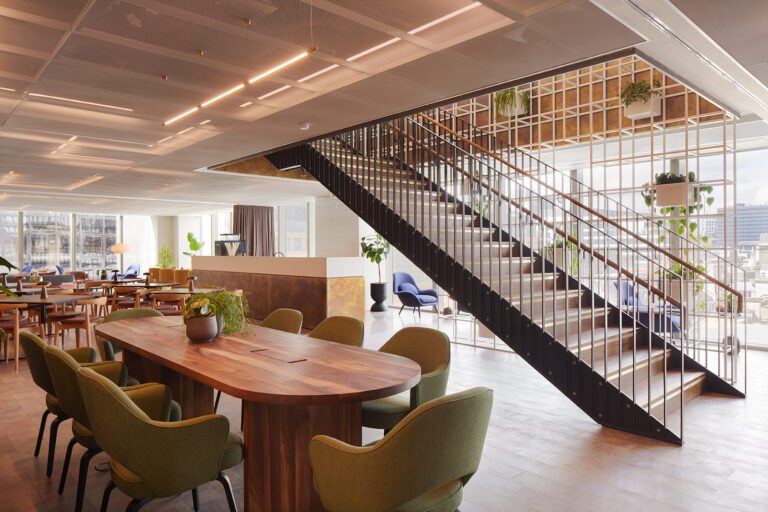 Case Studies
Find out how the Myo office space in Landsec's Dashwood building achieved WELL Platinum Certification.
Read More »
Case Studies
Eight Versa provided a range of assessments, including: BREEAM Hotel, BREEAM Retail, SUDS and flood risk, wellbeing and energy analysis.
Read More »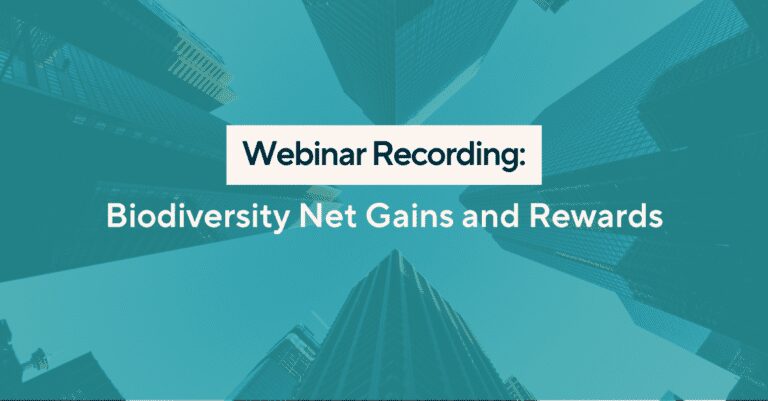 Insights
Biodiversity Net Gains and Rewards: current planning policies and legislation, biodiversity metrics, how biodiversity net gain is measured, how to integrate biodiversity net gain into your Net Zero strategy.
Read More »