Countries have proven their action paralysis on climate change. It's time for companies to step up.
Last year's COP showed just how frustrated the world is with splashy, yet hollow, governmental Net Zero commitments. The focus has now shifted towards the damage being caused by climate change, and who should pay for it.
That's why the US climate envoy John Kerry has announced America's new Green Energy Accelerator would allow American businesses to purchase carbon credits from developing countries. The revenue of those offsets would be used to fund the transition to greener energy sources within developing countries.
Washington's announcement may be a bid to sidestep its own inability to get the necessary climate funding through Congress, and to reach their own climate goals.
Intentions aside, their emphasis is right. With their expertise, capacity for innovation and seemingly limitless funds, it is corporations who are best placed to lead the charge towards a Carbon-neutral economy. Contrary to popular opinion, they may even find that it helps their bottom-line too.
The world's biggest companies certainly know which way the wind is blowing. It's hardly surprising that about a third of the world's top 2000 public and private companies have committed to zero-ing out their emissions by 2030. However, according to research by Accenture, 93% of companies will miss their Net Zero targets unless they accelerate their decarbonization efforts.
Indeed, the very definition of 'Net Zero' is open to interpretation amongst many corporations. A global, unified 'Net Zero' standard would be one tool that could build the necessary transparency, (and therefore trust,) in the corporate Green transition.
For many corporations, taking Net Zero seriously isn't an economic burden, but an opportunity. Over 80% of Gen Z, Millennial, and Gen X customer age groups feel that it is very important to them that companies implement programs to improve the environment.
What's more, global investment in sustainability has now topped $30 trillion globally, according to the World Economic Forum. Corporations must understand that the Green economy is one that fosters growth, they must now take advantage of that.
Similarly, fossil fuels will invariably continue to increase in price, while the price of renewables will continue to exponentially plummet. For many corporations, pivoting to a fossil-free supply chain is a sensible future-proofing strategy.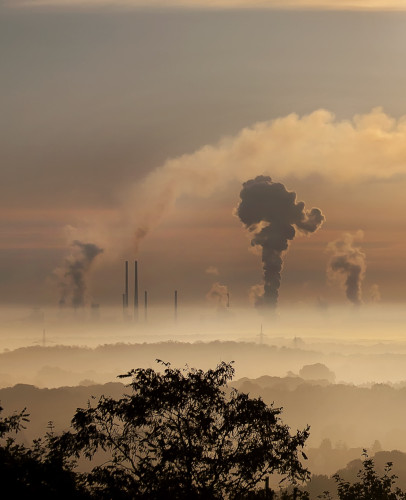 They must also consider the economic impact of not taking action. Insurance firm Swiss Re estimates that climate change will shave 11% to 14% off global economic output, equating to $23 trillion in lost economic activity. Failing to hit Net Zero is both an economic and environmental gamble that no-one can afford to take.
Yet corporations have more than a simple responsibility to hit Net Zero. Governments have a reputation for being clumsy, cumbersome bureaucratic machines. On the other hand, the private sector's reputation is that of innovation, expertise and agility. Government's shouldn't have to drag the private sector towards the green transition. It should be the other way around.
In the wake of catastrophic floods that have devastated large areas of cropland and villages, Pakistan has led a choir of voices for the developing world calling for climate financing. Confidence in government is waning as a result of the climate adaptation funding $100 billion pledge consistently being missed.
Even $100 billion hardly covers the cost of climate damage. According to the IPCC, some $3.8 trillion will be needed annually to achieve a low-carbon transition to a supply-side energy system investments alone.
Money is only one side of the equation. Funds have to be allocated in the right places; the private sector can and should use its vast data networks and expertise to tackle this crisis head on. Google's flood forecasting in Bangladesh is one such example. Yet these examples remain startlingly few.
We have to recognise that it is not only countries, but companies who are custodians of the planet. Those with power have a responsibility to protect our collective home. COP conferences consistently serve as a reminder of governmental action paralysis. 2023 must be the year that corporations finally take the lead.
Chris Hocknell, Director
Chris brings over 17 years' experience of supporting the built environment and corporate world with their sustainability goals. Specialising in sustainability strategy development, Chris works closely with clients to assess and understand their carbon and environmental footprint.