Award-winning food manufacturer Higgidy understand that good food is about more than fuel and function, and good business is more than profit and numbers. That's why they have embarked on an exciting new sustainability journey to reduce their carbon emissions. After achieving B-Corp certification last year, they have now begun to measure their carbon footprint and assess how they can reduce their impact on the environment even further. This is all part of their brand-new strategy, which they call 'Our Recipe for Responsible Business'. To support them along the way, they partnered with Eight Versa to help calculate their carbon footprint, map out a bespoke carbon reduction plan and inform their sustainability strategy towards reaching Net Zero. Higgidy were also keen to adhere to the highest industry standards and achieve Natural Carbon Solutions certification to verify their key milestones. 
Calculating a BAU Baseline Year
Our key objectives were: 
             1. To provide a robust and credible carbon footprint measurement 
             2. To develop a clear and actionable sustainability strategy and roadmap for carbon reduction
             3. Verify their carbon footprint so they can achieve Natural Carbon Solutions certification
As 2020 was such an unusual year, Higgidy chose to use 2019 as their baseline year to collect the data for their carbon footprint. This was important as your baseline year should be representative of a 'Business as Usual' year to improve overall accuracy and validity of carbon footprint measurements which then supports wider sustainability ambitions. We specifically focused on accounting and identifying bespoke emission hotspots and solutions for Higgidy, which are then used to develop key objectives and achievable goals for the years ahead. This included calculations of Higgidy's full value chain emissions across scopes 1, 2 and 3. Eight Versa found that the majority of their scope 1 and 2 emissions came from the use of refrigerant gases, alongside the gas and electricity used to power kitchen and baking facilities across the site. We built on our findings from a dedicated site visit and provided Higgidy with tailored solutions to reduce the emissions from these sources.
88% of Higgidy's emissions however came from scope 3, which covers upstream and downstream emissions across their entire value chain which included those emissions associated with all ingredients purchased. This information will help Higgidy work with their suppliers to identify lower carbon options for some of the ingredients that have the biggest impact. It's not viable to completely remove certain ingredients from all of their recipes but they will instead work with their key suppliers to develop new products and initiatives to make positive food changes for the planet.
Another important measurement for Higgidy was their intensity ratio, and as the brand grows, they want to continue to produce food with as little impact as they can. Measuring your emissions on an intensity basis allows an organisation to compare the results of their carbon footprint regardless of company growth or change across multiple reporting years. For 2019, Higgidy's intensity ratio was 0.128. That means for every 1 unit produced during 2019 across the organisation, 0.128kgCO2e was emitted. This is a great example of a company showing a real commitment to actively monitoring their carbon emissions across multiple reporting years. Higgidy's Net Zero and interim targets align with guidance from the Food and Beverage Federation, and Higgidy will be able to track progress towards these targets through continuing to measure and report their annual carbon footprint.
Carbon Measured Certified 
The first phase of the project has been completed and now clearly outlined in their impact report, Recipe for Responsible Business for everyone to see. Measuring their carbon footprint, developing an initial sustainability strategy and achieving a Natural Carbon Solutions 'Carbon Measured' certification for the organisation has helped set a foundation for years to come. With this base, Higgidy have been able to set their long-term goal of reducing their scope 1, 2 and 3 emissions by 90% by 2040. They will then be able to offset the remaining 10% of emissions through quality carbon removal offsetting schemes. Higgidy have also committed to interim targets to be achieved by 2030 that include reducing their scope 1 and 2 emissions by 4.2% per year and their scope 3 emissions by 2.5% from a 2019 baseline. With this work, Higgidy have proven their commitments to credible sustainability practices and made an exciting start towards reaching their Net Zero goals and creating a better food future.
The recording of Higgidy's Recipe for Reaching Net Zero is now available below. During this webinar, Megan Welch, Sustainability Manager at Higgidy shares insights gained from committing to carbon reductions, and the successes and challenges seen so far. 
Eight Versa, formally known as Eight Associates recorded this webinar. 
Megan Welch, Sustainability Manager at Higgidy
Megan has over 10 years experience in corporate sustainability, working across environmental initiatives and compliance, stakeholder engagement, communications and charity partnerships. She is passionate in helping businesses balance purpose with profit, and making sustainable behaviours the norm.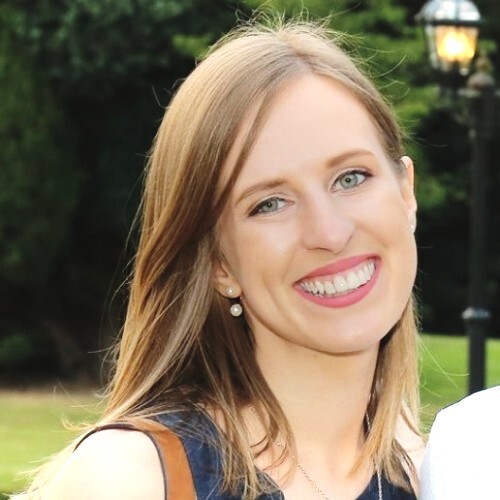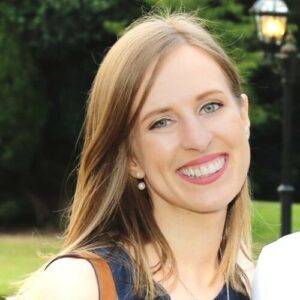 Rob Franklin, Senior Sustainability Consultant at Eight Versa
Rob specialises in assisting clients with the calculation of their organisational carbon footprint and supporting the development of dedicated strategies to reduce operational emissions. Rob has experience of working with a number of clients from across the public and private sector, including a variety of district and county level local authorities.