Introduction
Brusnika is a real estate developer with offices in Yekaterinburg, Novosibirsk, Tyumen, Surgut, Kurgan and Moscow, Russia. The company specialises in residential high-rise construction and employs industry best practices to deliver high quality construction. They have built more than 2.1 million square meters of residential houses which accounts to around 30,000 apartments made available for the local community.
The Challenge
To stay ahead in the market and to continuously improve their developments, Brusnika looks to advance their standards in sustainability and build a long-term reputation for innovative environmentally friendly construction. With that goal, they set out to achieve BREEAM Excellent accreditation for their existing and future projects.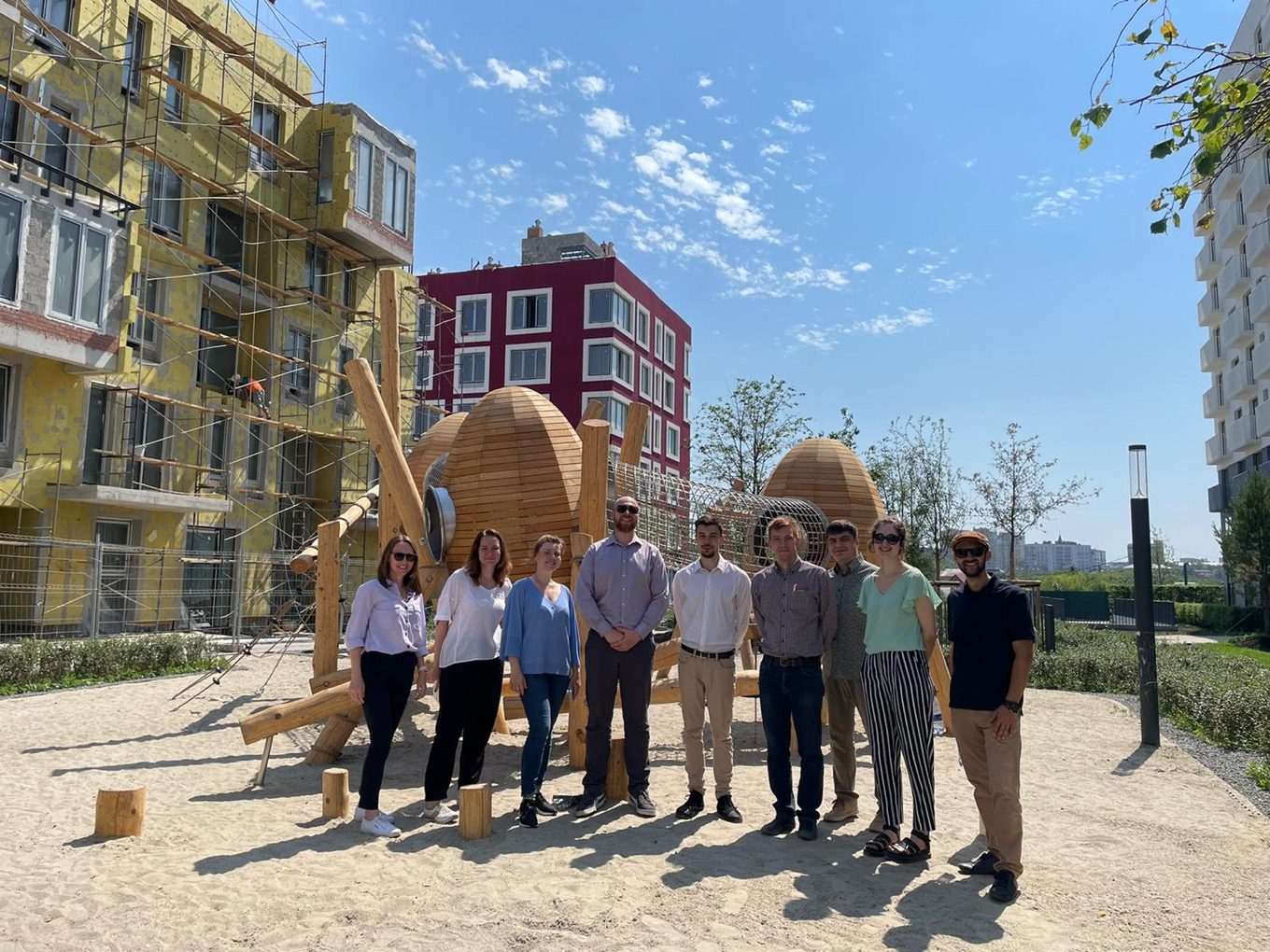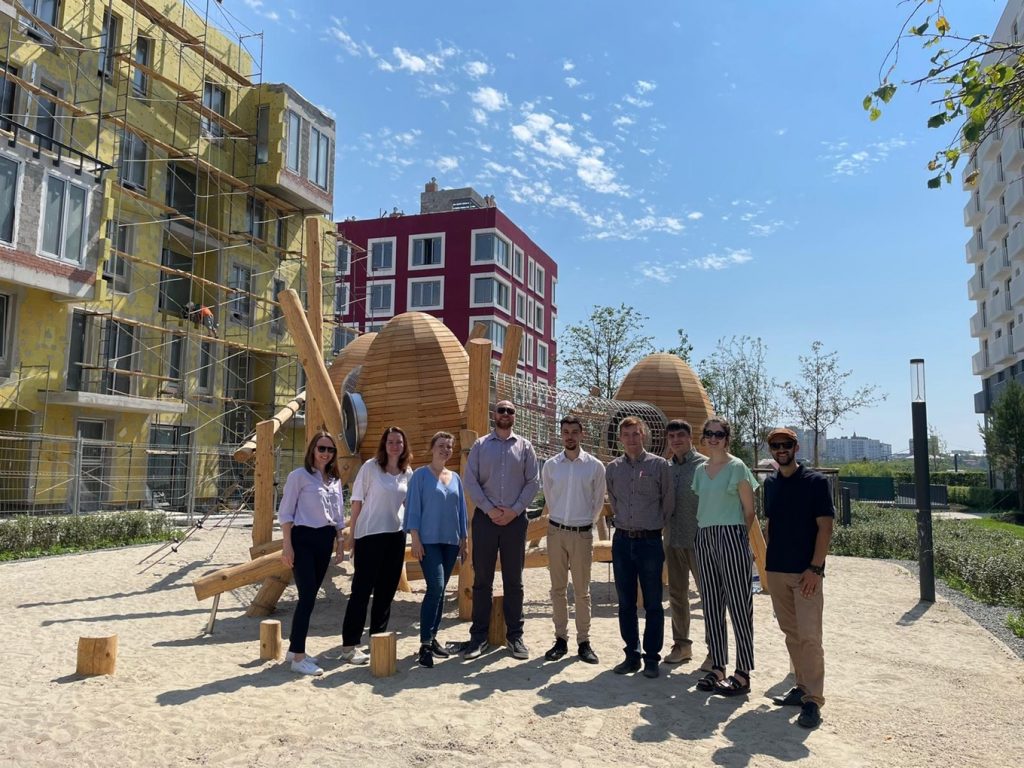 The Eight Versa and Brusnika team visiting Building 17 site in Tyumen, Russia
The Solution
Brusnika had high expectations and so partnered with Versa to provide expert consultancy to help them achieve their goal of reaching BREEAM Excellent. We came on board and provided transparent and credible solutions for a multitude of complex construction projects.
The first project included consultation on ecology, travel plans, Life Cycle Assessment, Life Cycle Costing, energy modelling, and thermal comfort analysis with Brusnika's Design team for their Building 17 European Quarter Residential Complex in the city of Tyumen. In Russia, it is typical to add a cooling system in high-end residential developments which can significantly increase energy demand and carbon emissions. Brusnika actively work towards passive and environmental design and we conducted a thermal comfort analysis using CFD (Computational Fluid Dynamic) to ensure the scheme could achieve thermal comfort for both the winter and summer periods without needing to install a cooling system. This analysis was completed with the aim of reaching the highest standards for sustainable buildings and contributed to the development achieving the first BREEAM Excellent certification in Russia.
Brusnika prioritise sustainability at early stages of design and considers sustainability at the masterplan stage. At a residential complex near the River Port in Tyumen, we completed a microclimate study including: temperature and thermal comfort; solar exposure (sky view and shadowing); air direction, movement and speed; dust and pollution; and acoustic environment analyses. A proposed number of design measures were included within the project design which aims to improve comfort of the residents and will allow the residential courtyard to be used all year round, in a variety of climates.
The Impact
Brusnika's Building 17 was successfully accredited with the first ever BREEAM Excellent certification in Russia and won the BREEAM 2021 award at the BRE awards ceremony in the 'Homes Design' category. This is due to the impressive results including an approximate 50% reduction in CO2 emissions and operational energy demand.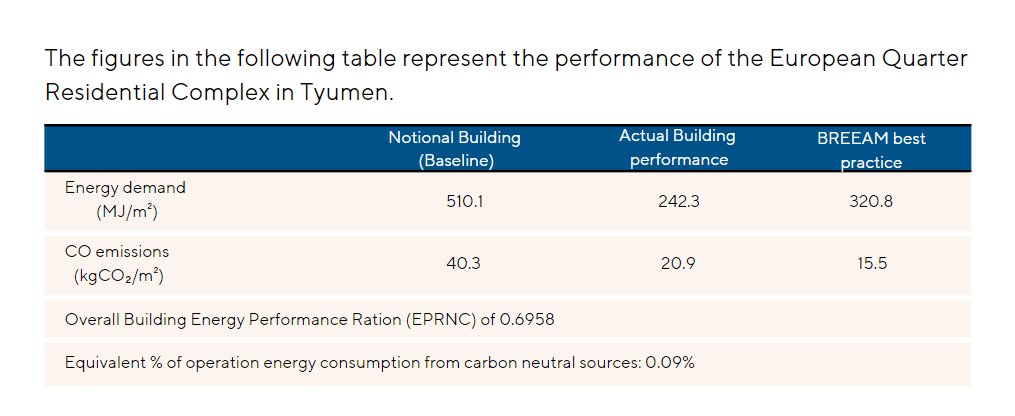 Brusnika worked tirelessly to make sure local council, residents and investors were engaged and understood the value of sustainability which then supported their efforts with further project ambitions. To also be globally recognised by the BRE Awards is a remarkable achievement that can inspire future developments in Russia.
"The judges felt that this building stood out for its sustainability efforts that were considered above and beyond for its environment. The efforts made towards energy were impressive as well as proving to the environment that this quality of building is replicable." – BRE Awards
The Future
We will continue to partner with Brusnika to help them accomplish their goals of consistently innovating and providing sustainability solutions for their housing developments. Future projects include BREEAM Communities assessments and building physics analysis to contribute to design decisions to achieve the most sustainable developments in both Yekaterinburg and Tyumen.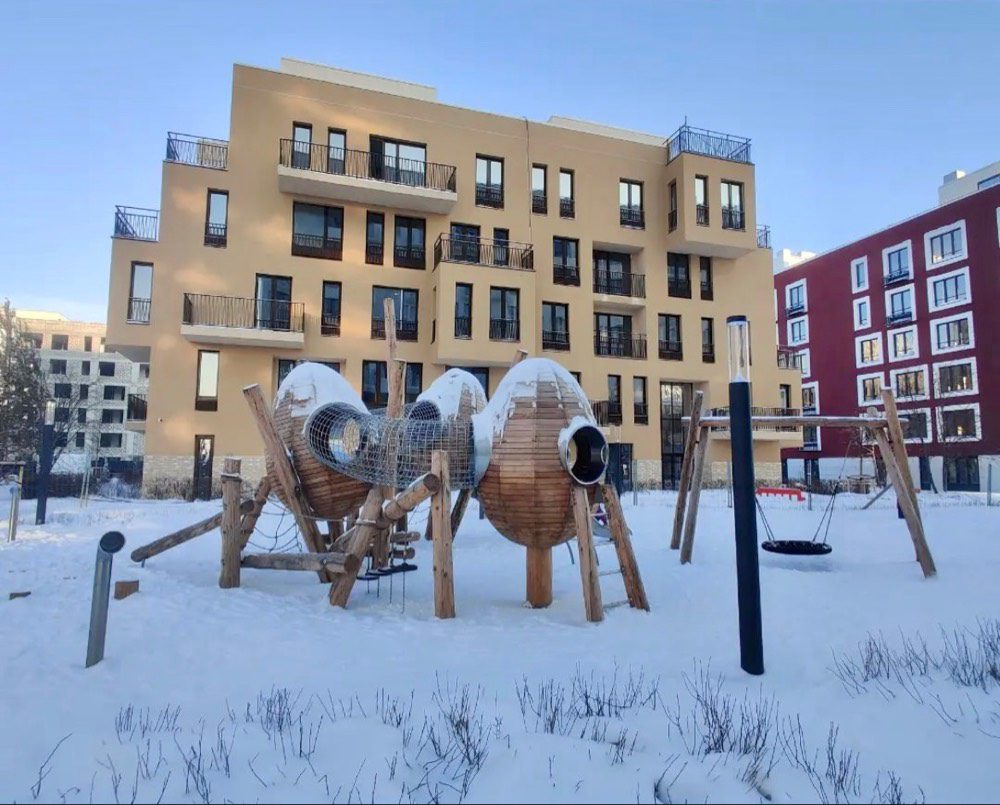 Building 17, post construction – February 2022